Because here at BALANCE we care about conserving resources, sustainability and building community, we signed up. We took on the rigorous approval process and have been accepted into the SF Green Business Program. We have aligned our practices with our values.
San Francisco Green Business exists to help San Francisco businesses adopt environmental practices that are sustainable as well as profitable. Their mission is achieved by setting stringent criteria, providing technical assistance, and publicly recognizing and promoting Green Businesses with a seal that enables customers to shop in keeping with their values.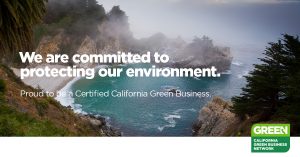 San Francisco Green Businesses are committed to making our communities and planet safer, cleaner, and sustainable for all.
The SF Green Business Program is a member of the California Green Business Network and is administered by SF Environment.
We are so pleased to be a member of this body of amazing businesses here in the bay area!