Here is a great Holiday Tech Gift idea… Tech, as in To Eliminate Clutter!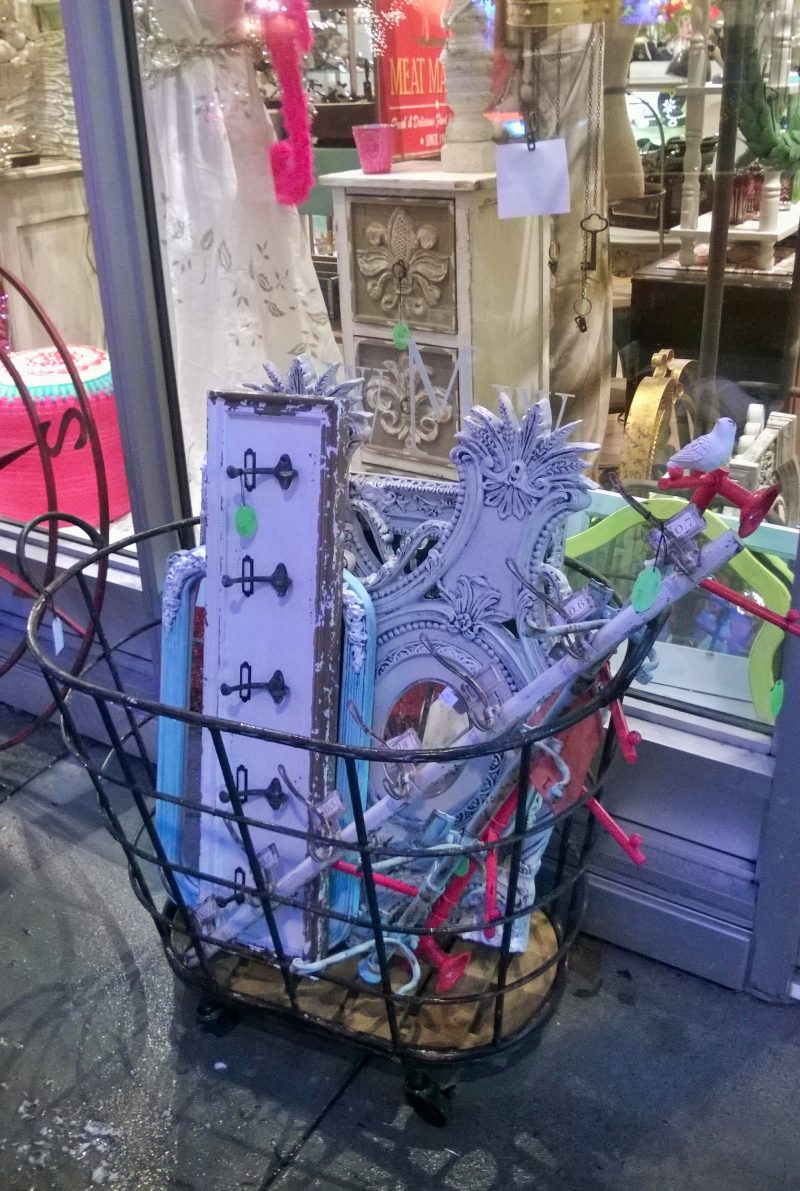 You may not think of wall hooks as a container, but indeed they are very useful. Especially in tight spaces, they provide a coat closet in any tight space, and will serve you well in any entry way, behind a door or on any wall. Get two matching and put one at a lower height for the children.
If you get a really unique one, you'll have a container that serves as decor! I am always drawn to these baskets of hooks on sidewalk display at my neighborhood shabby chic antique store (When Modern Was).
This is a great gift for anyone on your list who just moved or is moving soon to a new home.
You'll find decorative and functional hooks or hook racks at any of your favorite home shopping stores, including Target, Ikea, Bed Bath & Beyond, uh, and beyond. 🙂
Where do you find your favorite?