Clutter Tip # 4 – Hook Heaven!
Organizers love hooks.
You can have them just about anywhere – the wall, behind a door, inside of a closet, under a shelf or cabinet. It is very easy to put something away on a hook. It's one step. So if you keep your hats in shelf in a closet. Step one – open the closet door, step two – reach up to put the hat on the shelf, step three – close the door. Now, if you keep them on decorative wall hooks, step one: put the hat on the hook.   Done!   Saved time.  Looks good.  No clutter!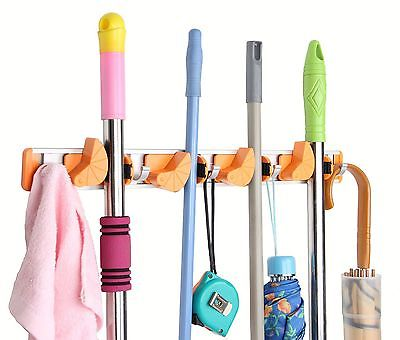 keep your hair dryer on a hook inside the bathroom cabinet
put garden gear on hooks along the wall of the garage or garden shed
store brooms or mops on a hanging wall organizer
unclutter tech cordage by installing on a hook or two under the desk
coffee mugs can organize shelf space by hanging them on hooks under the cabinet
Get some hooks and get hooked!