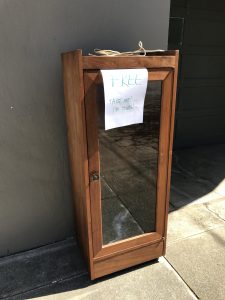 Here in San Francisco and many parts of the bay area, folks put decent stuff out curbside for others to take… an organic means of "donating" your goods. As I often say: put your clutter out into the planet for others to appreciate. The planet wins, you win and someone else wins.
When you come across such goods curbside, I call it "street shopping", but like any shopping, and especially in the case of garage sales, donation centers, and the like, you have to be selective in your choices. It is other people's discards after all. I came across this item while walking my dog and am taking this opportunity to impart some organizing tips on choosing good storage containers.
Here is why I'm giving a thumps up to this "container":
It's a great size to contain items for small spaces.
The fact that it has a door, means the items you choose to put in it – books, clothing, office gear, china – will stay clean and free of dust. Since the door is glass, you will not only see clearly what is contained there, but you may be inclined to keep it neat and orderly.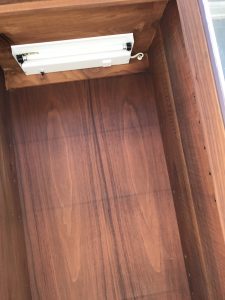 The shelves (glass, not pictured) can be adjusted, adding greater flexibility for what you can store.
A bonus feature is the light inside the cabinet. Lighting is always a good thing to eliminate clutter. When I come across a closet or confined space out of order, one of my tips is to install lighting to make it easier to keep things organized and accessible.
Finally, from a street shopping perspective, the unit is in good condition and the owner took the time to post a friendly sign on it; both indications that this item has been well cared for.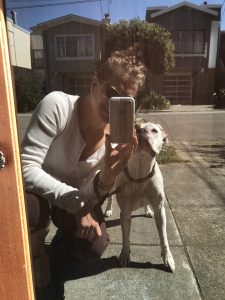 What do you think? Would you grab this find?
P.S. I didn't, by the way! Even a great find is clutter if you don't need it!