Of course, at  year end, there is financial planning that you can be doing to get your business in order before the midnight hour on December 31st. That's not my expertise. As an Organizer, before I begin any organizing project with a client, we first create a vision for the cluttered space. Lately, within my organizing business, I have been re-working my strategic business plan. What I have found is that each effort begins with the same first step. Constructing a business plan starts with creating a vision for your business.
My recent studies around redeveloping a business plan for BALANCE illustrated some key ideas I would like to share. To begin with, a business plan becomes the foundation of your business. The plan will guide you as you move forward and inform how you market your business, present yourself to your clients and communicate to the world. Just as I know how ineffective I would be if I attempted to help organize an office without first asking the client how they work in the space, what their work involves and their goals, so too would a business be ineffective without a defined plan in place.
My first "business plan" was simply a mission statement, values, an identified target market and some straightforward goals. It was simple yet it guided me and BALANCE Organizing Services to success. While I am now working to create a more strategic plan, a plan that simple is enough to build success.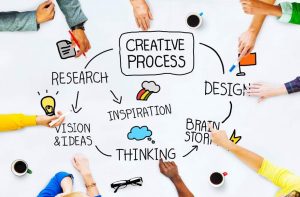 Here's my challenge to you as we enter the New Year:  In my study, particularly with Frank Favell of Alabaster & Fern (NYC), I learned something that I love. He advised that any business strategy starts with you.  In other words, before you define your business identity, positioning and value proposition, you need to define your personal purpose, values and goals. I have a strong self-esteem, generally, but I still felt a little intimidated. Frank took us through a simple exercise that made it easy.
He said "imagine that:
You have enough wealth to live comfortably for the rest of your life
You have strong friendships and close family
You've attained success and are respected by others"
Given that is true, what drives you now? What is your purpose? What are "the values, standards or principles you can't live without"? That imagery enabled me to define my personal identity and why I am in this profession with ease.
What an amazing basis on which to begin building your vision and business strategy; the foundation for your enterprise.
Try it. Let me know how it goes.
My warmest wishes for prosperity and peace in 2017!
Bon voyage!