I had an opportunity to gain tech wisdom from a pro, Ben Rosenthal of Sustainable Computing, who wants to help you "take control of technology and get back to your life." Who doesn't want that?  He has some illuminating tips to eliminate common digital clutter issues and productivity decelerators.
"ugh.. I forgot my password again.. "   Ben suggests a unified password manager. There are several safe options out there that will ensure your passwords are private and accessible from any browser. Choose yours using these reviews and information from CNET and Wirecutter.
"I can't find that document"   Search engines are powerful but Ben recommends mimicking your paper file system by using folders and sub folders. Adhere to a consistent naming scheme for your folders. I would add an organizing tip to use broad categories for your core life occupations and create sub-folders within. For example, my top level folders are Home (I'm a homeowner), BALANCE (my business) and Personal. Parents might have one for each child, or "Children". Have a file for Parents, or each, if you are a caregiver. One for each property if you own multiples… you get the idea. Subfolders within each can be more detailed and can mimic a paper system if you have one. I will add that a one-hour FaceTime or Zoom session with me or a qualified organizer can help you create your best categories.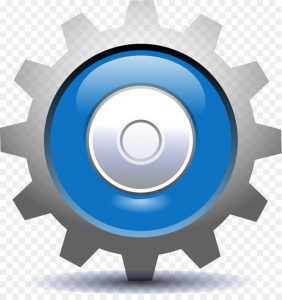 "I use that feature all the time…"   Visit Preferences or Settings in your most used applications, often identified by the gear button pictured here. Developers know you want a unique experience, so they build in options. Align the devices and apps to meet your expectations.
"is there a shortcut for that?"  It will increase your productivity to learn a handful of keyboard shortcuts for widely used activities, since your hand stays on the keyboard rather than switching to the mouse, finding the cursor, and so on. Ctrl+B or Command+B for Bolding text is one example, or use the shift and the arrow keys to select text. Learn three to five shortcuts from this table for actions you use the most. There are hundreds.
…and a Bonus Tip!   To save on printing and to ease document sharing, remember that in any application where you can print, whether it's Windows or a Mac, you can make a document a PDF. In most cases, choose File / Export to Create a PDF.
These tips will have you more productive and digitally organized. Disrupt those decelerators!